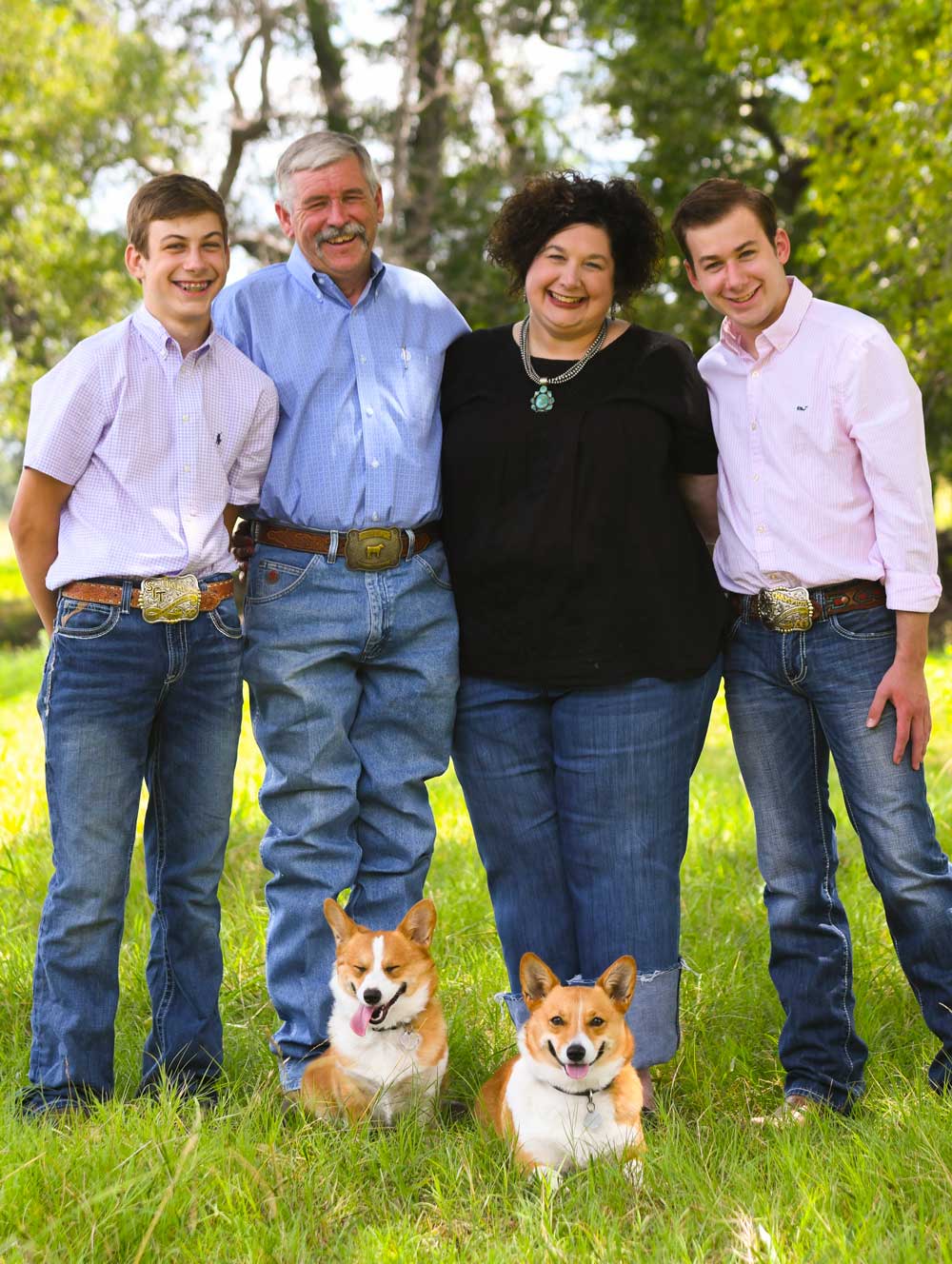 The foundation of 7K began in 2009 with a show heifer owned by our oldest son, Tyler. Over time, our herd has developed and grown by using elite Red Angus genetics.
Our family is not new to the seedstock industry. Kelley grew up raising Simmentals, while Anne showed and raised Santa Gertrudis cattle. Today, along with their sons, Tyler and Zachary, our mission is to produce functional cattle that perform for purebred and commercial cattle raisers. Each year we offer a select few females that will also excel in the show ring.
7K's show barn and farm are located just west of Marietta, Oklahoma. Our cattle have been built from the ground up with an emphasis on sound structure, pedigrees, and performance. Whether you are looking for a competitive show heifer or your next herd bull, you can trust that our genetics will not disappoint.
We market our cattle mostly through private treaty. If interested in show heifers, replacement females, commercial steers or breeding age herd bulls, we invite you to visit our sale page or contact us directly.
In 2020, we took our freezer beef online with the launch of Seven Creek Beef. Our cattle are grass-fed, and grain-finished without added hormones. We know people have a desire to know where their food comes from, and we want to be able to share what we do here at our family ranches with our friends, family and the local community. Our mission is simple: provide healthy, local protein choices for our local communities.